Address
69 Pekarska str.
Lviv 79010
Ph.(032) 276-93-74, 260-23-42
10 Mechnikov str.
Lviv 79010
Ph.(032) 275-49-56, 275-53-96
E-mail

Head of the department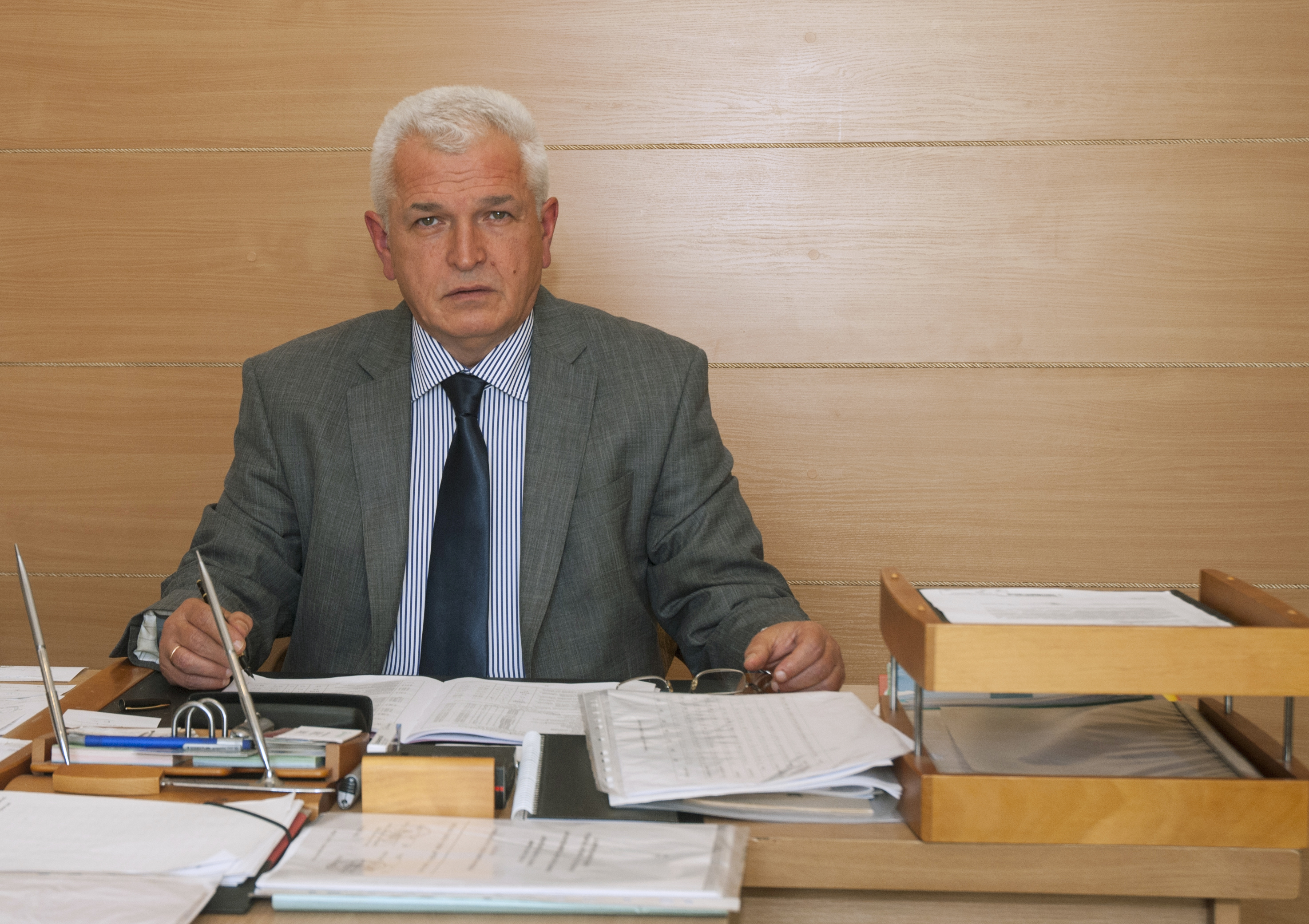 DEAN OF THE FACULTY
Sichkoriz Orest Yevgenovych candidate of medical sciences, assistant professor of children's infectious diseases department
Activities of the department
Direction of activity
The faculty of postgraduate education was organized in 1955. Today, according to the structure and volume of work, the faculty takes the third place among institutions of post-graduate education after the Kyiv and Kharkiv medical academies of postgraduate education. It has three subdivisions: internship (primary specialization), training and retraining unit and a self-supporting department.
There are 22 departments and 16 courses with branches at the faculty: 6 departments have branches in Lutsk; The department of rehabilitation and non-traditional medicine has a branch in Truskavets. The Department of Therapy # 1 and Medical Diagnostics has a branch in the city of Rivne (based on the Polischuk Diagnostic Center). Departments are located on the base of clinics of 8 regional, 9 city clinical multidisciplinary and specialized medical and preventive establishments and 4 regional medical centers of the city of Lviv, clinical hospital of Lviv railway, 5 regional and city clinical hospitals of Lutsk, 2 sanatoria and balneological hospital of Truskavets .
The main tasks of the faculty in the field of educational activities are:
primary specialization of graduates of the higher medical (pharmaceutical) educational institutions of ІІІ-IV levels of accreditation in internship;
receiving a doctor or pharmacist of an educational qualification level of a specialist of the Master of Medicine (pharmacy) during internship with a certain specialization;
retraining of a doctor (pharmacist) - a specialist with the award of him the title of doctor (pharmacist) - specialist in the second specialty (secondary specialization);
advanced training of doctors (pharmacists) through the cycles of thematic improvement and pre-certification cycles;
internship of doctors (pharmacists) who had a break in their practical activity or did not pass the certification on time;
assisting health authorities and healthcare institutions in the implementation of measures for continuing postgraduate education.
Primary specialization in internship is carried out in 29 specialties, advanced training and retraining of specialists - in 84 specialties. The contingent of listeners in all training cycles is over 11,000 people.
Significant work is carried out by the departments on the training of interns to the licensing exams "Step-3. Stomatology", "Step-3. General medical preparation", "Step-3. Laboratory diagnosis", "Step-3 Pharmacy."
The collectives of the departments cooperate with foreign partners. Members of European or International Associations or Societies and their executive committees.
Faculty of postgraduate education
1. Department of Obstetrics, Gynecology, and Perinatology FPGE
2. Department of anesthesiology and intensive care FPGE
3. Department of Hygiene and Prophylactic Toxicology FPGE
4. Department of clinical laboratory diagnostics FPGE
5. Department of medical informatics FPGE
6. Department of medical law
7. Department of neuropatology and neurosurgery FPGE
8. Department of Oncology and Radiology FPGE
9. Department of management and economy of pharmacy and drug technology of Postgraduate Faculty
10. Department of public health FPGED
11. Department of Ophthalmology of FPGE
12. Department of pediatrics and neonatology FPGE
13. Department of Psychiatry and Psychotherapy of the FPGE
14. Diagnostic radiology department FPGE
15. Department of rehabilitation and alternative medicine FPGE
16. Department of family medicine FPGE
17. Department of therapeutic dentistry FPGE
18. Department of therapy no.1,haematology and transfusion FPGE
19. Department of urology FPGE
20. Department of surgery and endoscopy FPGE
21. Department of surgery and transplantology FPGE
22. Department of oral surgery and prosthetic dentistry FPGE 
Staff of the department
Dean's DEPARTMENTS
Kotsay Bogdan Romanovich, Ph.D., Assoc. Department of pediatrics and neonatology of FPDO
Tomkiv Vasiliy Mikhailovich, Ph.D., Assoc. Department of Hygiene and Prophylactic Toxicology
STAFF OF THE DEACONAT
Inspectors: Balandyukh G.Ya., Balandyukh N.Ya., Il'nitskaya I.E., Kozyak K.Ya., Kolach TS, Martynov O.Ya., Stebnitska I.K., Stets N.E., Chernetka AP, Yusakov GV