Department of Surgery №2
Address
Lviv Regional Clinical Hospital,
79010, Lviv, Chernihivska str., 7,
ph.(032)276-91-13;
E-mail
Head of the department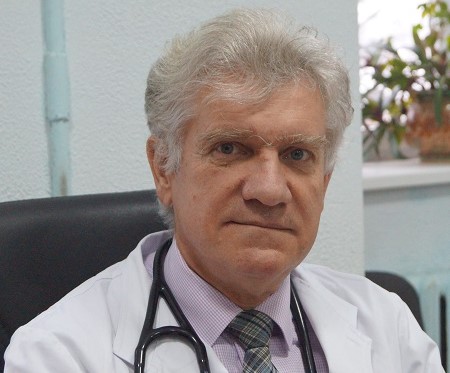 Professor Kobza Igor Ivanovich, MD, Dr. of Med. Sc., vascular surgeon, transplantologist
Activities of the department
Subject "Surgery" for medical students;
Specialization "Vascular surgery";
Adjacent cycle for interns in discipline "Vascular surgery", "Transplantology"
Postgraduate training of doctors on cycles: "Vascular Surgery"
Staff of the department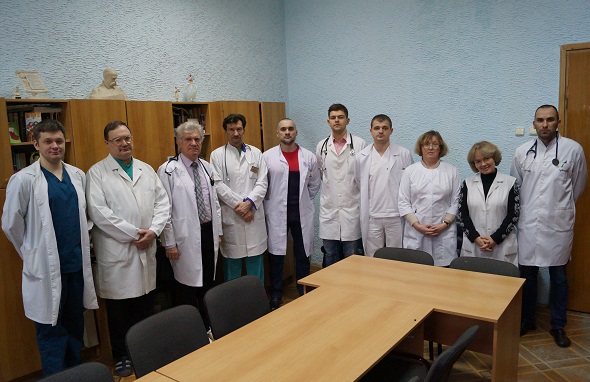 Y.G. Orel - MD, Dr of Med. Sc., professor, vascular surgeon, transplantologist;
L.V. Kulik - MD, Dr of Med. Sc., professor, cardiac surgeon;
Y.I. Mazur - MD, Dr of Med. Sc., professor, surgeon;
A.I. Koval - MD, PhD, Associate professor, surgeon;
R.A. Guk - MD, PhD, Associate professor, vascular surgeon, transplantologist;
G.Y. Eliseev - MD, PhD, Associate professor, vascular surgeon;
O.A. Mishakivskii - MD, PhD, Assistant, cardiac surgeon;
R.I. Trutiak - MD, PhD, Associate professor, vascular surgeon;
A.P. Melen - MD, PhD, Assistant, vascular surgeon;
O.M. Slabyy - MD, Assistant, vascular surgeon;
A.A. Savchenko - MD, PhD, Assistant, surgery, onkology;
D.V. Averchuk - MD, Assistant, cardiac surgeon;
T.I. Vykhtyuk - MD, PhD, Assistant, vascular surgeon;
Y.S. Mota - MD, postgraduate, vascular surgeon;
Y.Z. Horkaviy - MD, postgraduate, surgeon;
N.F. Mazur - Senior laboratory workers;
O.V. Prokofieva - Senior laboratory workers;
G.V. Kraynova - laboratory workers;
Y.S. Kulchitska - laboratory workers;