Marketing Office
Address
79010 Lviv
str.Pekarska,69
phone: 275-77-23, fax.275-77-23
E-mail

Head of the department

Maria Furmanets
Activities of the department
The main task of the department is to provide the equipment, equipment, reagents, educational and scientific literature, furniture, soft and hard inventory with building materials and other goods of structural units of the university on a timely basis.
To this end, the study of the domestic and foreign markets of goods necessary for the University's activities is constantly updated, a computer database of the most widely used goods.
The department accepts from the heads of the structural subdivisions of the University motivated applications for logistics provided for this year's estimate, as well as for the purpose of transparency of procurement, prepares materials and publishes procurement plans, copies of contracts with specifications, in accordance with the requirements of the current legislation.
The department compiles bidding documents for open bidding and is published in the electronic procurement system ("Prozorro").
The department ensures the registration of contracts with the suppliers of goods, controls the timely transfer of all material and technical resources to the University, controls the preparation of reports.
Staff of the department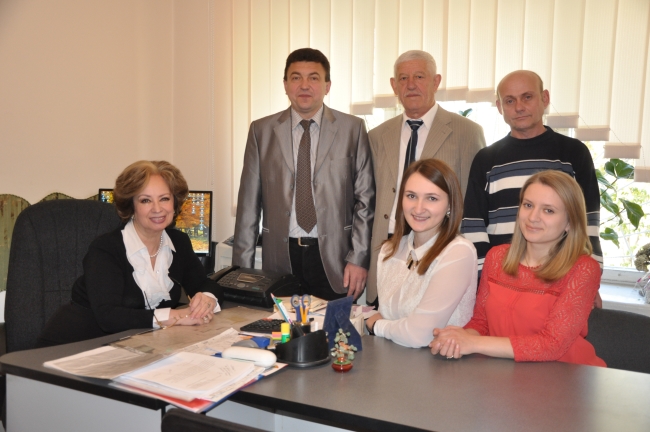 Iryna Dutko - economist
Irena - Maria Tkachuk - commodity specialist
Mykola Juice - supply agent
Yuriy Zarovich - head of material composition
Volodymyr Zhuk - auxiliary worker